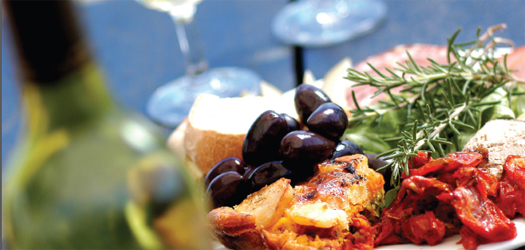 Japan and Korea hungry for Australia's premium food and beverages
Australia's premium food and beverage products will be under the spotlight during a business mission to Japan and Korea this week.
Parliamentary Secretary to the Minister for Trade and Investment Steven Ciobo is leading the four-day mission to Tokyo (20–22 April) and Seoul (23–24 April).
He will join representatives from the Australian food and beverage industry to showcase premium Australian products and explore opportunities arising from the Japan-Australia Economic Partnership Agreement (JAEPA) and the Korea-Australia Free Trade Agreement (KAFTA).
'These agreements provide a huge boost to trade and investment with two of our most important economic partners, and the Government wants to help business understand their full potential,' Mr Ciobo said.
In Japan, Mr Ciobo will join 26 Australian companies and 10 food and beverage industry associations at a capability seminar and tasting event to showcase Australia's premium produce to the Japanese food service and premium retail industries. The event will highlight the benefits for food and beverage under JAEPA, including premium items such as beef, lamb, seafood, dairy, wine, table grapes and nuts.
Mr Ciobo will also attend a 'Taste of Australia' VIP dinner at SALT, Tokyo with Japanese food and beverage representatives, where Australian chef Luke Mangan (see below) will present a six-course degustation menu using premium Australian products supplied by delegates attending the business mission.
The VIP dinner is a key element of Austrade's 'Taste of Australia' promotional campaign in Japan, which features premium Australian produce on the menus of several five-star hotel restaurants in Tokyo, Osaka and Nagoya.
'With Australia's premium food credentials, the time is right to lift the level of direct engagement with the Japanese high-end food service sector and emphasise Australian food and beverage's premium quality, taste, distinctive capabilities and counter-seasonal advantages,' said Leonie Muldoon, Austrade's Senior Trade Commissioner in Tokyo.
Korea's program of events include a food, beverage and wine showcase to introduce new-to-market and existing Australian premium products to senior managers from Korean food manufacturing companies, trading firms, importers and media.
Other events include a Gala Dinner for major food importers, retailers and managers from food service and retail companies, and an 'Australia Fair' event at one of Seoul's leading retail outlets, the Shinsegae Department Store, to promote premium Australian products already available in Korea.
'KAFTA has renewed interest in Australian food and beverages, particularly beef, seafood, dairy, wine and fruit such as cherries and mangoes,' said Brett Cooper, Austrade's Senior Trade Commissioner in Seoul. 'The combination of heightened interest and eliminated or reduced tariffs mean it is an ideal time to export premium products to Korea.'
source: austrade